Queen Mary University of London is one of the UK's leading research-focused higher education institutions and now with branches in Malta. With 25,332 students, 4,000 staff and an annual turnover of £400m, we are one of the biggest University of London colleges.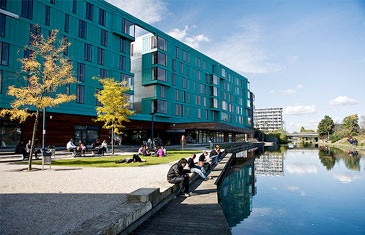 We teach and research across a wide range of subjects in the humanities, social sciences, law, medicine and dentistry, and science and engineering. We are based in a creative and culturally diverse area of east London and our site in Mile End is one of the largest self-contained residential campuses in the capital.
Our research excellence
Queen Mary has made a strategic commitment to the highest quality of research. We have invested in this principle by systematically recruiting the best academics in their disciplines from around the world. The results of the most recent national assessment of research – the Research Excellence Framework (REF 2014) – have confirmed our place in the very top group of research-led universities in the UK. Overall we were ranked 9th in the UK among multi-faculty universities and 5th in the UK for the percentage of our 3* and 4* research outputs.
Russell Group institution
Queen Mary is one of 24 leading UK universities represented by the Russell Group, that are committed to maintaining the very best research, an outstanding teaching and learning experience, excellent graduate employability and unrivalled links with business and the public sector.
High-quality learning experience
Queen Mary offers outstanding students a stimulating, supportive and high-quality learning experience, with teaching inspired by our world-leading research. Queen Mary ranks top in London among Russell Group universities for student satisfaction (National Student Survey 2016), with a number of our subject areas receiving over 90 per cent for 'overall satisfaction' including Medicine, Dentistry, Law and English.
We have invested £105m in new facilities over the past five years to offer our students an exceptional learning environment. Recent developments include the £39m Graduate Centre, set to provide 7,700 square metres of learning and teaching space, and the Dentistry Building, the UK's first new dental school in forty years. Future developments include the planned Life Sciences Building, which will play a key role in the regeneration of the wider Whitechapel area following the arrival of Crossrail.
More Info Click Here